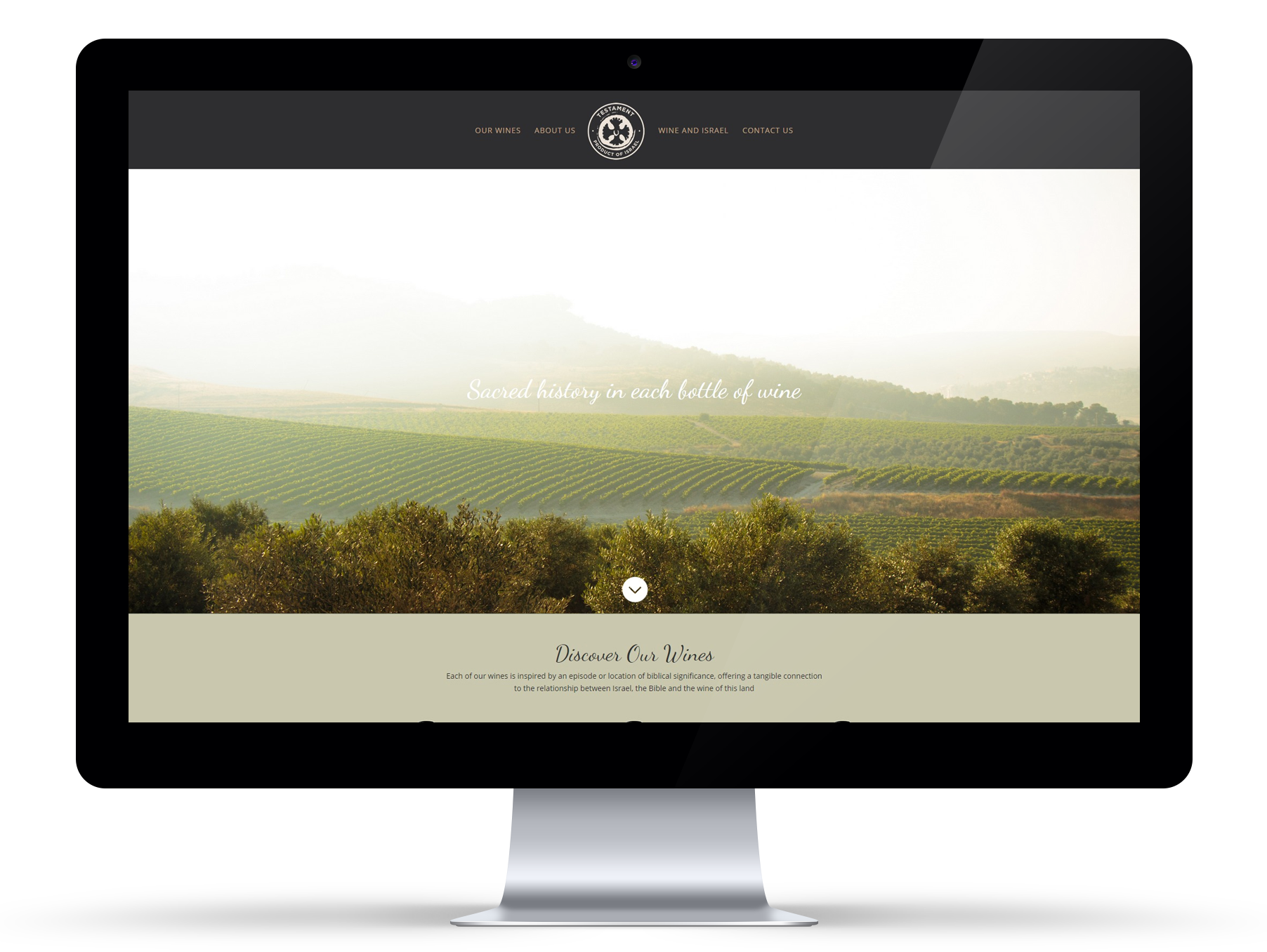 Testament Wine
The Idea
A local wine producer needed help creating their brand and getting off the ground. Being a friend of the owner, and an enjoyer of wine, I took the design challenge. I created their brand, hand-drawn labels, and woke up amazingly early to get some stunning photos of nearby vineyards at sunrise. I also created their responsive website.
For this project, I had to commit myself to massive amounts of research, visiting wineries, attending local wine expos, and drinking large quantities of vino. It was really hard work!! 😉
Project Details
Skills "Research," Art Direction, Branding, Web Design, Graphic Design, Illustration, Photography
Link testamentwine.com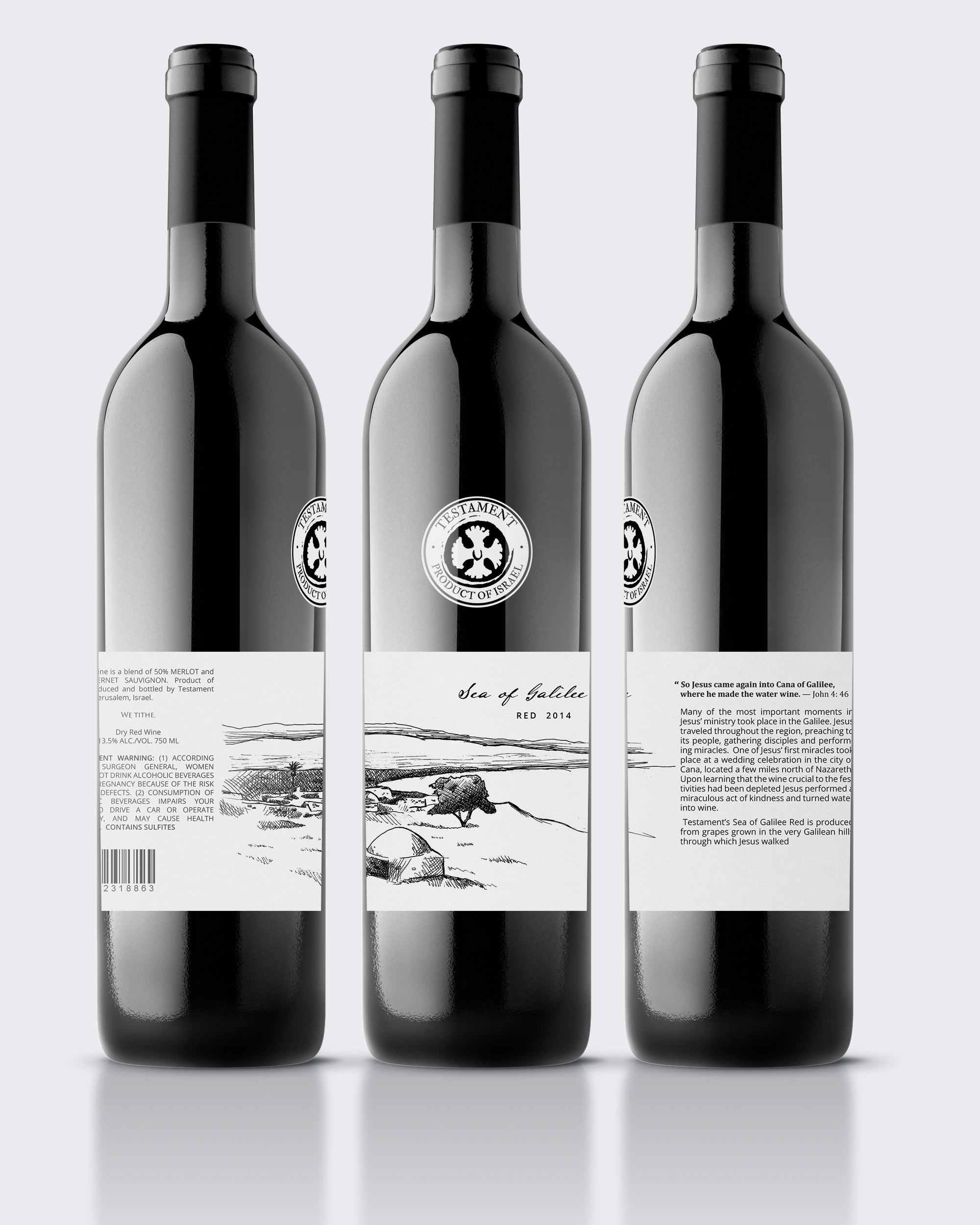 The company was targeting the religious, Christian market – people who enjoyed wine and wanted to support Israel. Each bottle would use grapes grown in a historically significant region in Israel. I suggested a wrap-around label where we could display a classy image of the location, with the story of the location next to it. (I would've preferred small hang-tag booklets to drop onto the neck of the bottle, but it was cost prohibitive.)
After selecting the regions and discussing the stories, I came up with various possible designs for the label – we didn't want the branding to feel old and stuffy; we wanted it to feel fresh and hand-crafted, but with a modern style. We settled on the line drawing style you see here. I drew each image by hand.
I visited all sorts of wineries (research!!) and examined how each one positioned their brand. It was really interesting to hear each wine-maker's story, and how passionate they were about making wine. Each winery had a very unique tale to tell, and a very specific mission.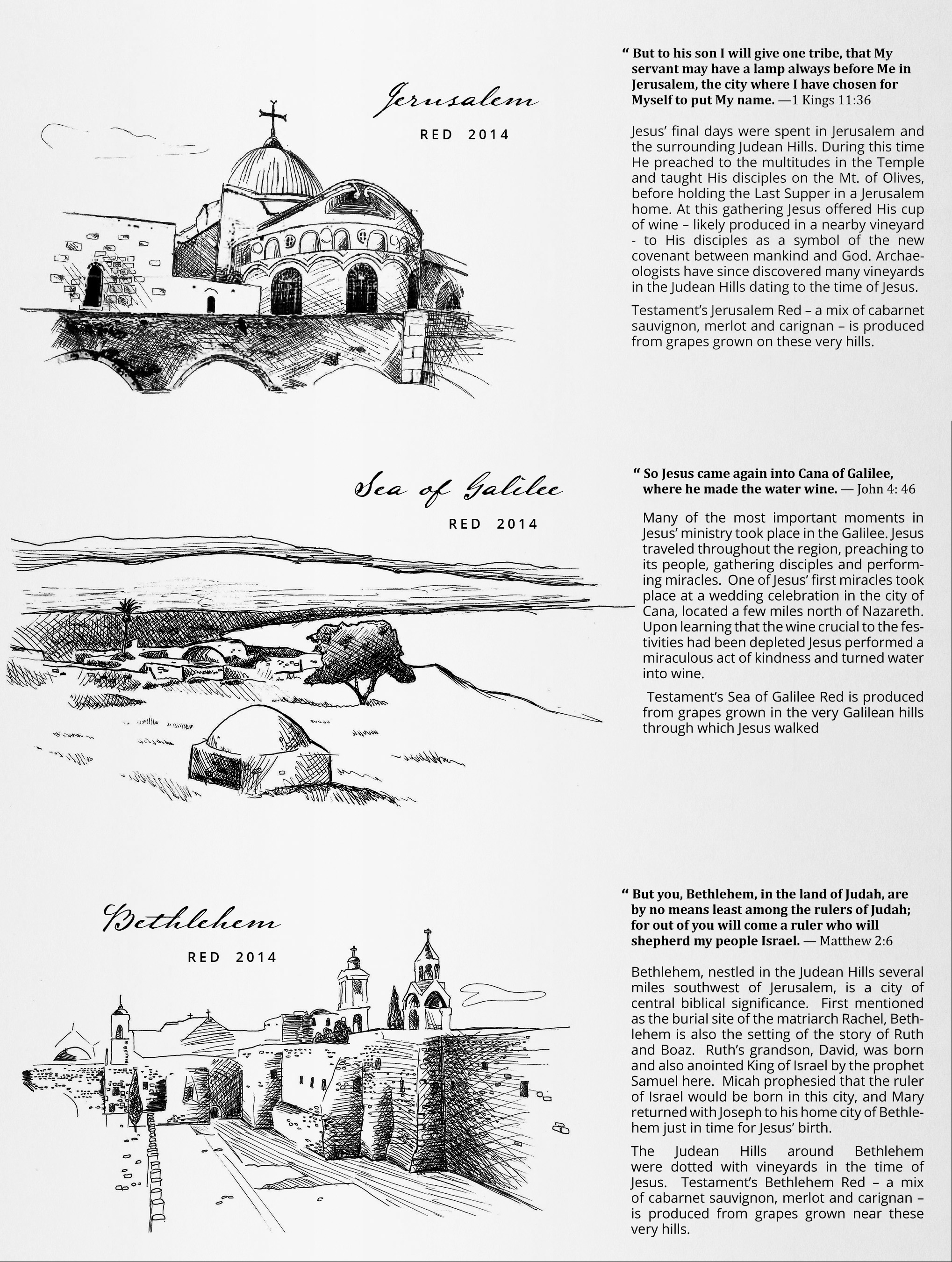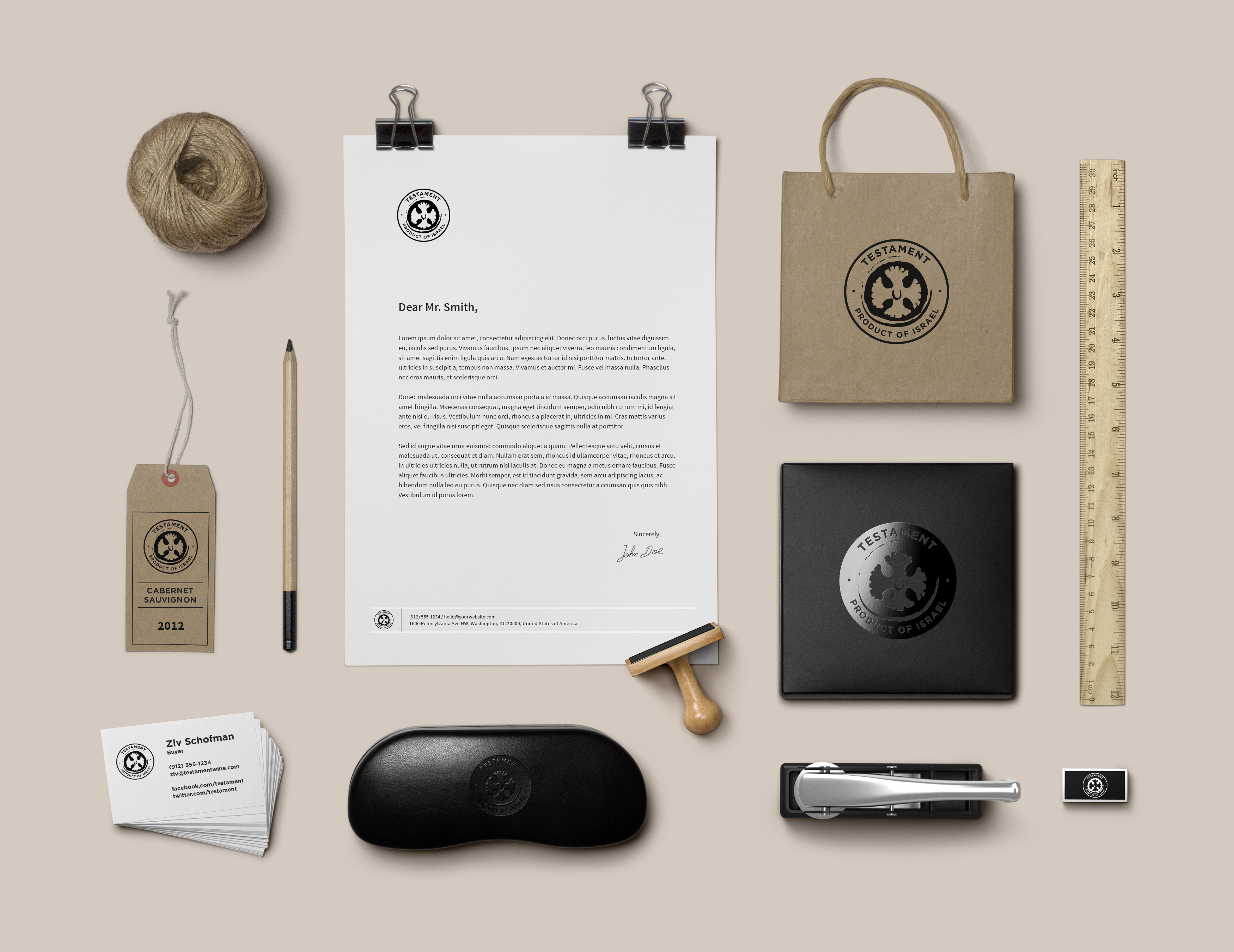 I wanted to emulate the feeling and color one might see as a sunset hitting the pale green leaves of a grapevine. So I created a gold and pale green palette, with charcoal and eggshell. In order to make sure the imagery matched the colors I wanted, I had to get up very early to catch sunrise and photograph the vineyards at the right time. It was really beautiful and inspiring being out there in the quiet, with the gold rays of sun dancing on the leaves, the morning breeze in my hair… As I was shooting, the church bells of a nearby ancient (still functioning!) monastery, calling people to prayer was ringing! It was so magical!